Create a high performance organisation
With increasing changes in the marketplace globally, we help you stay relevant with higher levels of innovation and agility within your organisation.
OKR International is a sister brand of Synergogy and is a pioneer in OKR Training and OKR Consulting globally, since 2017. OKR International is the first & only company to offer a professional OKR Coach Certification endorsed by ICF & HRCI for continuing education.
How's our OKR Implementation different?​​
Learning how to implement OKRs is about mastering change management. At OKR International, we are not just experts in OKRs – we also bring a systemic approach that gives you results within the first cycle.
You will love the way we work with you
OKR Certification & Training
World's first & only OKR Training & Certification endorsed by ICF & HRCI. From a laser-focused 2.5 Hours OKR Foundation Course to an in-depth OKR Accreditation Program, we have all your needs covered under one roof.
Next level analytics to control your OKRs
Build and implement your OKRs like a pro. Take your company to new heights. Get ahead with your target quickly. Our OKR Software partner Gtmhub shifts your enterprise to a culture of outcomes with better strategy execution.
OKR Foundations Guidebook
Your Guide to Everything-OKR™
Grab our OKR Starter Guide.
Want to learn how to deploy OKRs the right way? Use our OKR Foundations Guidebook which is rich in resources and will help you implement OKRs immediately.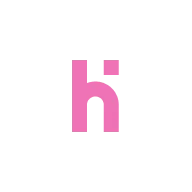 Want to get your leaders/managers trained on OKRs? Bring our suite of fully customisable or ready-to-deploy OKR Training/Certification services in-house.
Want a quick dip into the world of OKRs?
Here's a 3-min video on the ABCs of OKRs.
A complete and succinct video on OKR Introduction. Helps you get the BEST information on OKR BASICS. Helps answer the question: What are OKRs? Guidelines of OKRs and good examples of OKRs. This guide on OKRs will help you get started with the basics, quickly.
A comprehensive list of OKR FAQs answered through our first hand experience in implementing OKRs
What's the difference between OKRs and KPIs?
This is one of the most frequently asked questions on OKRs. 
Objectives and Key Results is like a basket of things in that, it contains an Objective and 3 to 5 key results associated with that objective. Achieving the defined Key Results help to move towards realizing your objective. KPI is a single indicator of performance. A collection of them could make up a scorecard.
More often than not, KPIs are attainable and represent the output of a process or project already in place. On the other hand, OKR goals tend to be more aggressive and ambitious — without being unreachable.
If a KPI result indicates a need for improvement, it may become the "key result" of a new or existing OKR. For instance, if KPI results indicate sales are flagging, a company might develop an ambitious OKR focused on improving overall profits, marketing, or customer service, all of which could include key results based on meeting the existing KPI.
OKRs are typically set to bring incremental change (roofshots) or exponential change (moonshots). KPIs are typically put in place for incremental or steady state business. Ergo, KPIs are to maintain the business whereas OKRs are to bring change in business.
What's the difference between OKRs and Balanced Scorecards?
The BSC is used traditionally on an annual basis while OKRs are set both annually as well as quarterly. OKRs are reviewed (cadence reviews) every quarter while BSC is reviewed annually in most cases. OKRs encourage Big, hairy, Audacious Goals and teams and individuals are encouraged to experiment and 'fail fast'. Achieving around 70-75% of the overall OKR (assuming its a true stretch) is considered healthy. BSC relies on breaking down larger goals into smaller ones which are eventually cascaded. Achieving 100% or more, of the stated KPIs and targets, is desirable within the realm of BSC. This sometimes pushes people to 'sandbag'.
The BSC is usually cascaded down to through the organisation. OKRs typically do not cascade, they align. Once top level Strategic OKRs are set, functions and teams are encouraged to align to top level OKRs and also align across teams thereby enhancing ownership, empowerment and accountability.
The BSC define measures as KPIs, and they each have a target. OKRs consist of Key Results that are a combination of KPIs or metrics along with a target (how much and by when?).
What are some common OKR myths?
OKRs are MBO (management by objective) by a different name.
OKRs are an additional burden to existing work.
OKRs should be linked to incentives, bonuses and other financial rewards.
"OKRs will help our strategy." It won't. OKRs don't replace your strategy, they are a conduit to implementing you strategy.
A good software is all we need to make OKRs work.
OKRs are the same as KPIs / SMART Goals.
OKRs is meant for tech-companies and startups only.
OKRs should cascade top-down.
OKRs is the same as Balanced Scorecard.
OKRs can be taken down up to individual levels within the organisation.
What are some common OKR pitfalls or traps?
It is critical that you have a checklist of 'What to avoid' whilst you are planning and implementing OKRs. This is one of the most frequently asked questions on OKRs. Here are 15 mistakes you could be watchful of.
Making OKRs a part of your Reward Strategy.
Not connecting your OKR to the organisational purpose or strategy.
Not making Key Results measurable or outcome focused.
Going gung-ho and setting OKRs for the entire organisation at a go.
Having too many objectives and key results within a single cycle.
Not being clear about why you want to implement OKRs.
Not making your OKRs transparent.
Not using the right software at the right time.
Cascading OKRs top-down rather than aligning OKRs.
Trying to force fit OKRs when your organisational culture does not support it.
Not investing in developing leadership competencies to support OKR.
Not being disciplined in your cadence review process.
Not spending enough time between cadence reviews coaching your teams.
Not encouraging people to experiment, fail-fast and share learnings openly with the team and organisation.
Implementing OKRs without understanding the change management process.
Get OKR Consulting Services
Eliminate the pain points in your OKR Implementation by using our decade-long expertise.